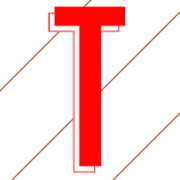 Hello,
TINATA is coming to Italy, and Florence will be the first stop. We want to make the Florence edition a unique event that people will never forget.
To do this, we are putting together a team of people and their ideas.
Do you live/work in or around Florence?
Is your background in Live art, Design, Fashion, Film, Performance, Theatre, Psychology, Anthropology, Geography, Sociology, Music, Architecture, Politics, Economy, or Philosophy?
Are you interested in food? Cooking, Growing, Observing, Eating, Serving, Studying it
And do you sometimes feel the need to challenge people and ideas?
Imagine that you have a space (or maybe 2 or 3 connected spaces), and 20-30 people to play with.
Imagine you have complete control over them during a set amount of time. You can give them instructions, you can tell them what to do, what not to do, etc.
They can stay all together, separated, coupled, isolated, however you want them to be.
You can design the space or leave it empty. You can impose silence or dialogue. Have other people interacting with them or not. Etc.
These are not guidelines. We are totally open and we like challenges as long as the idea is interesting.
You are designing an experience for an audience which will involve food. You can make them laugh, you can make them angry, you can make them think, you can make them sad, you can make them dream, you can make them cry.
It's all up to you.
What would you do?
Send us sketches, notes, images, videos, whatever you need to describe what it is that you would like to do.
We will select a number of proposals.
Then we will work together with the selected people on the development and planning of each event.
The aim of this collaborative process is to create an environment in which the audience will be immersed, where he/she will be totally drawn in, both physically, mentally and emotionally, over the time of a dinner.
If you have any question, or for anything you would like to ask, please do get in touch.
now, it's your turn,
tell us what you are thinking!
tinatafi@thisisnotatakeaway.com
Silvio
Deadline: 15th March 2016
p.s.
Some references here. Again, please don't take them literally, they are just background notes to get you in the mood.
"(i) 'open' works, in so far as they are in movement, are characterized by the invitation to make the work together with the author and that (ii) on a wider level (as a subgenus in the species 'work in movement') there exist works which, though organically completed, are 'open' to a continuous generation of internal relations which the addressee must undercover and select in his act of perceiving the totality of incoming stimuli. (iii) Every work of art, even though it is produced by following an explicit or implicit poetics of necessity, is effectively open to a virtually unlimited range of possible readings, each of which causes the work to acquire new vitality in terms of one particular taste, or perspective, or personal performance." (Umberto Eco)
The most modern art discipline – Social Sculpture/Social Architecture – will only reach fruition when every living person becomes a creator, a sculpture or architect of the social organism. Only then would the insistence on participation of the action art of Fluxus and happening be fulfilled: only then would democracy be fully realized […] every human being is an artist who – from his state of freedom – the position of freedom that he experiences at first hand – learns to determine the other positions in the total artwork of the future social order. (Joseph Beuys)
[…] we need but honestly search the contents and the workings of our public art, especially that of the stage, in order to see the spirit of the times reflected therein as in a faithful mirror; for such a mirror public Art has ever been. (Richard Wagner)
The poverty of means is intended to reveal the scandalous poverty of the subject matter. The events that occur in our individual existence as it is now organized, the events that really concern us and require our participation, generally merit nothing more than our indifference as distant and bored spectators. In contrast, the situations presented in artistic works are often attractive, situations that would merit our active participation. This is a paradox to reverse, to put back on its feet. (Guy Debord)
The Game http://www.imdb.com/title/tt0119174
Four Rooms http://www.imdb.com/title/tt0113101/
The Cook, the Thief, His Wife & Her Lover http://www.imdb.com/title/tt0097108
La grande bouffe http://www.imdb.com/title/tt0070130/